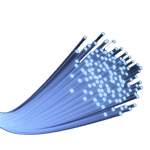 It's a clear distinction between the 2 types of fiber offered in the telecommunications market:
The point-to-multipoint fiber used as an update of the ADSL service with FTTH technology is being deployed along the Catalan cities. GRN, hopefully, will be able to offer this service during the year 2014 in Girona.
Point to point link with GRN using our own fiber or third parties. Using this method we can interconnect multiple sites together and give it more Internet traffic. Such connections require a custom project, please contact our technical department.
GRN's value added
One feature of GRN is our flexibility and custom solutions. Some features we offer are:
Rang of IP addresses in ADSL/VDSL/SDSL connections.
Fixed IP in all the professional connections without cost.
Multiple ADSL's and SDSL's with private addresses for inter-offices connectivity.
Firewall and Virtual Private Network (VPN) solutions. See this section
Technical helpdesk with real sttaff will help you to find an answer to your technical questions.
More connectivity options
If you are interested in fiber connectivity, ask for more information at admin@grn.cat.